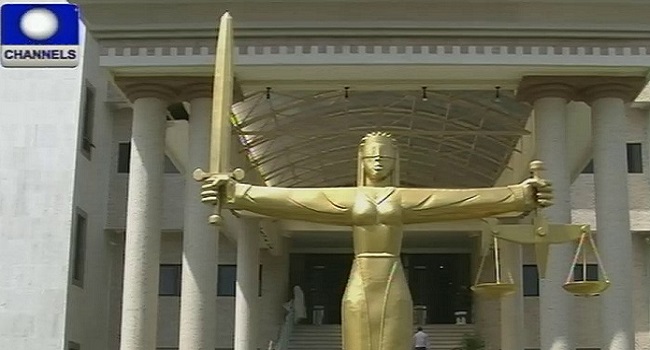 The All Progressive Congress (APC), factional speaker of the Ekiti State House of Assembly, Mr Adewale Omirin has challenged the jurisdiction of the court to hear a suit filed by the Peoples Democratic Party (PDP) faction of the Ekiti State House of Assembly challenging the attempt to impeach Governor Ayodele Fayose of Ekiti State.
Counsel to the APC-faction of the Ekiti State Assembly, Mr Terrence Vembe told the court that the applicants did not properly seek the leave of the court to file the suit as such the suit cannot be heard.
However, Counsel to the applicants, Mr Ahmed Raji opposed the application, saying Mr Vembe did not properly file a notice of appearance to the court as such he has no right to address the court or even challenge the jurisdiction of the court.
Having heard all parties, trial judge, Justice Evoh Chukwu asked all parties to exchange documents on the question of the court's jurisdiction.
He however ordered all parties to maintain status quo, as previously ordered by the court, until the next adjourned date.
The case has been adjourned to the May 21, 2015 for the court to decide if it has jurisdiction to hear the case.