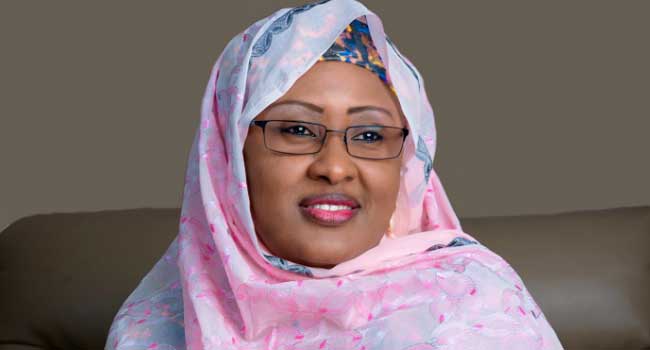 The wife of Nigeria's President-elect, Mrs. Aisha Buhari, has called for international assistance for Nigeria to enable the immediate release and rehabilitation of the kidnapped Chibok schoolgirls.
Mrs. Aisha Buhari made the call at the opening session of the Global Conference on Women and Social Inclusion, holding in Buenos Aires, Argentina, where women from around the world have gathered to mark the 20th anniversary of the Beijing action.
Addressing the congregation of women during one of the sessions, Mrs. Buhari revealed that the release of the Chibok schoolgirls and all the women seized by Boko Haram is one of the immediate priorities of her husband when he assumes office on May 29, 2015.
Mrs. Aisha Buhari who led the delegation of Nigerian women, including, Mrs. Mairo Al-makura, Nkechi Okorocha and Abike Dabiri, made a compelling case for international assistance for Nigeria to overcome Boko Haram.
She also spoke on the need to build confidence in both the parents and schoolgirls to ensure they continue their education.
Just as the violence against the Chibok schoolgirls attracted global attention, some of the participants at the conference also called for legislation that protect the working condition of women.
The gathering was also aimed at speeding up action on the 1995 Beijing resolution on gender equality for women and UNDP Representative, Helen Clark, said that although the level of women participation increased significantly to 22.1% in the last 20 years, more can still be done to attain the 35% affirmative action.
Top among those at the conference were the Director-General of the United Nations Women for Africa, Phumzile Miambo, former Malawian President, Mrs. Joyce Banda and right activists
The conference is providing Mrs. Aisha Buhari and the Nigerian delegation with gainful insight on how to address the challenges facing Nigerian women when her husband assume office later this month.