4,000 Nigerians Return From Republic Of Niger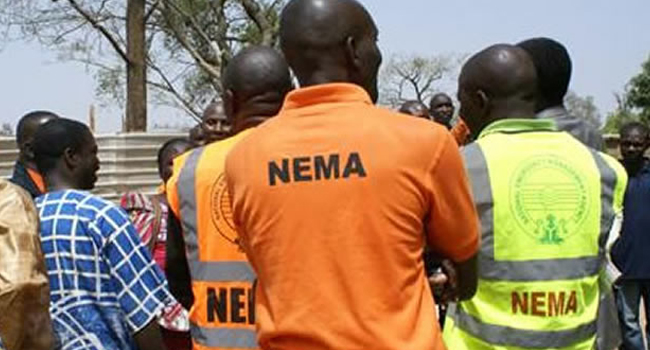 Over 4,000 Nigerian have returned from the Republic of Niger where some of them fled to at the wake of insurgency in the north-east region.
The returnees arrived at Geidam, Yobe State where the National Emergency Management Agency (NEMA) had provided vehicles to transport them to their various homes.
The first batch of the returnees numbering about 400 were carried in 18 buses from Geidam to Sokoto and Kebbi states.
While receiving the returnees, the Director General of NEMA, Muhammad Sani Sidi, who was represented by the Director of Search and Rescue, Air Commodore Charles Otegbade, in receiving the returnees said the number of the returnees had risen to about 4000 while available information indicated that more were being expected.
He said in addition to the transportation arrangement for the returnees, NEMA was also providing them with basic supports including food and sleeping materials at the transit camps in Geidam as well as facilitated security and medical supports for the sick.
The NEMA official told reporters that two pregnant women with signs of labour were immediately rushed to the Yobe State General Hospital in the town where qualified medical personnel attended to them.
Air Commodore Charles Otegbade said the returnees were profiled before being transported and assured them of the commitment of NEMA to fully support them at the transit camp and movement back home.
Most of them, he said, were fishermen from Taraba,  Kaduna, Kebbi, Sokoto,  Kano, Borno,  Benue and Yobe states engaged in fishing activities around the Lake Chad, but due to notice of military operations in area by the armed forces of the Republic of Niger had to return home.
Over 6,000 Nigerians were forced to flee their homes across the border in the past week owing to threats from members of the Boko Haram sect.
Some of the fleeing Nigerians from Karanga, Lalewa and Difa townships in Niger Republic died while trekking back to Nigeria owing to lack of food and water.
To Quench Hunger
The returnees look weary and dehydrated.
Mariam Haruna, 22, used to be a happy mother of three, until Boko Haram militants killed her husband in one of the attacks, while two of her children drowned while scampering for safety.
The returnees recounted heart-wrenching stories of how much pain and grief they went through. The women and children, unfortunately, are the most vulnerable in the attacks.
Jemila's grandmother, who apparently is still young, explained that there had been no treatment since she gave birth. They are only eager to go back home.
It was another sorry sight, as they queued up in their hundreds. Men, women and children alike, scrambling for pieces of bread and a cup of tea to quench hunger.