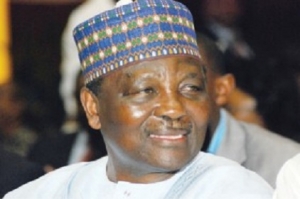 Nigerian Former Head of State, General Yakubu Gowon (rtd), has praised Nigeria's President, Goodluck Jonathan and the President-elect, General Muhammadu Buhari (rtd), for their statesmanship in the 2015 election.
General Gowon, who spoke to State House correspondents in Abuja, the nation's capital on Tuesday, after the Council of State meeting, particularly praised the outgoing President for conceding defeat and putting a call across to his opponent, the first of its kind coming from an incumbent president.
The former Head of State also stressed that future politicians and Nigerians have a lot to learn from President Jonathan and General Buhari in future elections in the country.
General Gowon said that the act had gone a long way to deepen the democratic process which Nigeria had sought for over the years.