Borno Government Relaxes Curfew From 12Noon To 5PM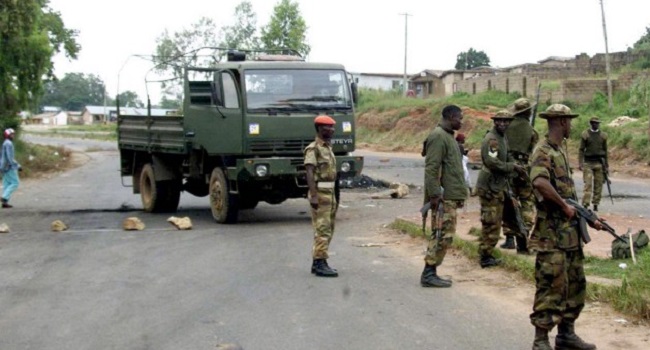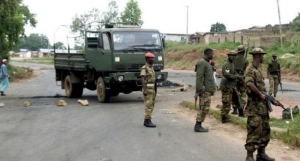 The government in Borno State has relaxed the curfew in the state from 12noon to 5pm.
Our correspondent in Maiduguri reports that the 12noon to 5pm curfew may be to pave way for the jumaat prayers.
There was an attack on Kayamla village on Wednesday. The attackers launched the offensive through an area called "Cashew Plantation" behind Giwa Barracks, the headquarters of the 7th Division of the Nigerian Army.
The attack by the insurgents and subsequent bombardment by the military had resulted to an earlier 24 hour curfew declaration.
Meanwhile as the curfew enters its day two, villagers of Bale-Galtimari and Bale-Shuwari have reported the killing of 28 locals during an attack in their areas on Wednesday evening.
They said insurgents attacked their villages, burnt houses and rustled large number of cows.
According to them it was after the invasion of these villages that the insurgents moved towards the cashew farm near Kayamla where they were engaged by military forces.
Only recently, the military announced that it had raided Sambisa Forest, believed to be the last stronghold of the terrorists, and rescued numerous women and children as well.
The Boko Haram militants have suffered losses in recent times, following a fresh onslaught by the Nigerian military, leading to the recapture of territories formerly controlled by the insurgents and the rescue of over a thousand people held in captivity in various locations in the northeast.