Fast rising Afro-fusion artiste, Gaise recently signed to Id Cabasa's Coded Tunes Entertainment and from all indications the rapper is set to take his music to new heights.
Having grown up in a typical Yoruba family in Ile Ife where he was exposed to local lifestyles – climbing trees and rolling tyres as pastime – Gaise has learned to appreciate life and philosophy on a deeper level.
Like most singers, his passion for music started out in the Church and the desire to be original in content and delivery led him to become a song writer.
In an interview with Channels Television's Entertainment News, Gaise shared some of his thoughts on the music scene in the country, laying out his plan to bring options to Nigeria's youth.
"I feel that young people, children and those who are at the mercy of the music that is available deserve an alternative," he said.
According to him, "there is too much of a kind of music right now and I'm not talking of style. I'm talking of content.
"It (music available) is pretty much about body parts and affluence – flexing and clubbing. I feel that there should be more mentally stimulating music – music that you hear and it makes you think."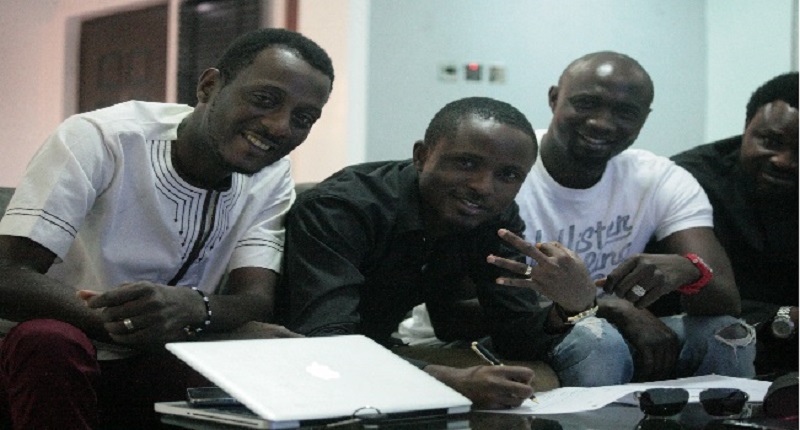 The rapper whose song 'Little Drops' gained impressive airplay told EN his music addresses issues and everyday living.
"Like I did with little drops and I was talking about Nigerians and the fact that with our actions, words and the things that we do, we actually influence the state of the nation
He further explained his opinion saying the floods in Lagos could not be blamed on the government but on citizens who litter the roads with waste.
"We are 20 million in Lagos, so if just four million of us are doing that, we have millions of litter blocking drainage. Of course, there'll be flood."
Although his music comes with a religious bias for Christianity which forms the boundaries for his content, Gaise admits that the late Afrobeats legend, Femi Anikulapo Kuti influences him – but only as regards delivery and style.
I am "considerably liberal. So I'm open to ideas. I'm open to learning…. so I expose my mind to those who have gone before (me)"
He adds that he will listen to rich music, even those that do not originate in Church,
"Any musician will be deceiving himself or herself if you do not give regard to the music that Fela did. I personally like the boldness with which he sang."
Ebenezer Obey and Tope Alabi are some of the other musicians who inspire him.
"I want to do the Ebenezer Obey type of content with the Fela type fearlessness".