Nyanya Bomb Blast: Judge Orders Trial To Scrutinise Accused Persons' Statements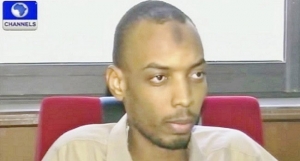 A Federal High Court in Abuja has ordered a trial to ascertain whether Aminu Ogwuche and four other persons accused of carrying out a bomb attack at a motor park in Nyanya in April last year, voluntarily gave their confessional statements as alleged by the first prosecution witness.
At the resumed hearing on Wednesday, Justice Ahmed Mohammed said it was legal to allow a trial within trial when a party in a case opposed the admissibility of any documents related to the case.
Lawyer to all the accused persons had rejected an attempt by the prosecution to tender documents said to be confessional statements of five of the six accused persons.
Could Not Be Admissible
Trial had continued after several adjournments in the charges against Aminu Ogwuche and five others accused of carrying out the bomb blast in Nyanya Motor Park in Abuja on April 14, 2014.
The first prosecution witness, who continued his testimony, told the court that the accused persons voluntarily offered their confessional statement. They tried to tender the said statements, but defence lawyers rejected the document.
According to the defence lawyers, they were informed by their clients that the statements were given under duress after they were tortured and beaten. On that ground, they insisted that such statements could not be admissible as evidence before the court.
The prosecution disagreed with their position, but he was overruled by the judge
Having listened to all parties in the case, Justice Mohammed agreed with the defence and ordered a trial within trial to determine whether the statements by all the accused persons were given under duress or voluntarily.
This new development means a suspension of the trial pending the outcome of the trial within trail, which has been fixed for June 1 and 2.
The case has been adjourned several times before the decision of the court to scrutinise the accused persons' statements.