260 Persons Rescued From Boko Haram Moved To Military Facility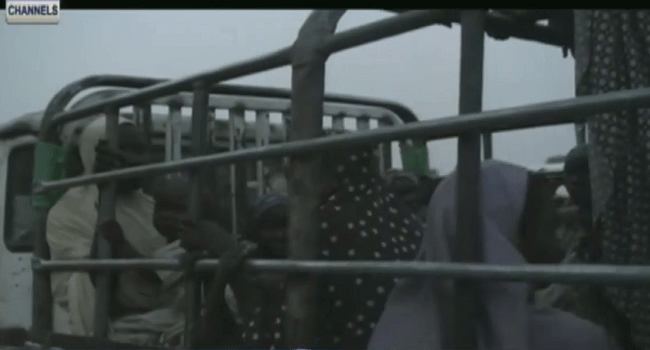 Some 260 women and children rescued from the Boko Haram terrorists' stronghold, Sambisa Forest, have been relocated from a camp in the north-eastern city of Yola to an unspecified military facility.
The movement of the rescued persons on Thursday came after camp officials said they suspected that some of them have been communicating with the militants.
Rescued from the dissident group terrorising communities in Nigeria's north-east, they have become refugees in their own country, but there seems to be no guarantee of a permanent abode, at least for now.
Government authorities said the rescued women and children would be housed in the military facility under the Countering Violent Extremist (CVE) programme, a government's soft approach to combating terrorism.
The 260 women and children were brought to Mal Kohi Camp in Yola, on May 2 after their rescue from the Boko Haram terrorists in Sambisa Forest in Borno State.
The military has continued counter-terrorism operations in the forest to clear the insurgents from their camps in the region.
Some terrorists have fled their camps and had massed in some communities within the state, attacking residents.
Rescue of persons held captive by the Boko Haram sect started last month and so far over 800 persons have been rescued.