Jonathan To Undertake Peace Campaign After Hand Over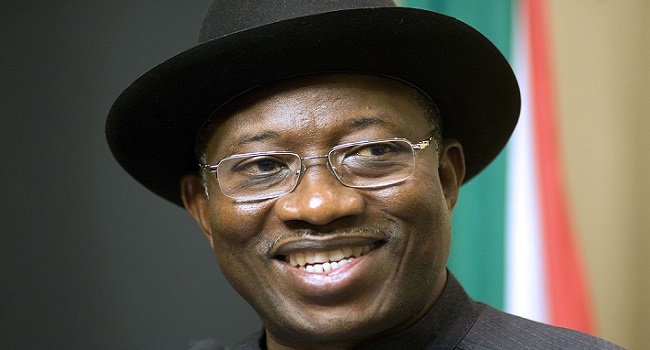 Nigeria's President, Goodluck Jonathan, says his major commitment after leaving office on May the 29th will be to engage religious and ethnic leaders across the country on the need to uphold peace.
He said he took the decision because of his strong belief that Nigerians can only practice their different religions in an atmosphere of peace.
The President said this on Friday, after he was presented with the 2015 Epitome of Peace Award by the Field Superintendent of the Apostolic Church Nigeria, Federal Capital Territory Field, Apostle John Buzu, at the Presidential Villa, Abuja.
President Jonathan expressed gratitude for the award, which was in recognition of the step he took after the March 28 presidential election, saying it would spur him to do more for the country.
He expressed the hope that people would be ready to join him in the crusade.