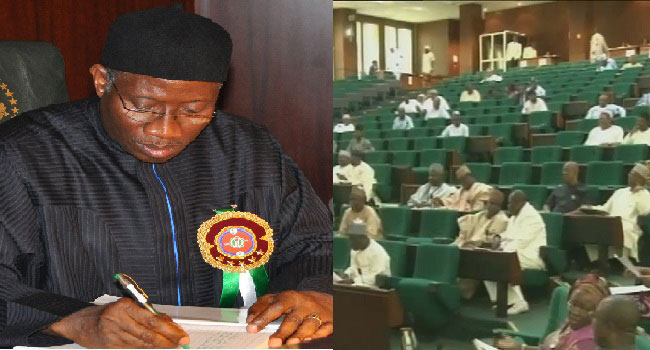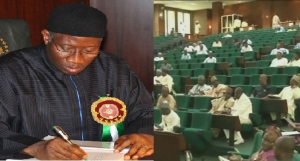 The Presidency in Nigeria and the National Assembly have agreed to make concessions that are mutually beneficial to both parties in resolution of the feud on the 4th amendment of the Nigerian Constitution.
Both parties reached the agreement on Wednesday the deadline date given to both parties by the Supreme Court to resolve the issue.
At the Supreme Court both parties said they had met, as directed, and had agreed to make necessary concessions.
The Agreement
According to the agreement obtained by Channels Television, both parties agreed that the view of the President be considered and that four out of the seven sections complained about by the president be deleted.
Those sections include alterations to section eight of the Principal Act on Referendum with respect to state creation, alterations to section nine dispensing with the assent of the President in the process of constitutional amendment and alterations to section 45 (A) and (B), relating to free basic education and maternal healthcare services.
Others include alterations to section 150,174,195 and 211, relating to the separation of the office of the Attorney-General and Minster of Justice both at the Federal and State level.
The parties also agreed that the suit filed by the Attorney-General be withdrawn and that the President should sign the bill into law.
With the new development the Attorney-General withdrew his suit and it was struck out.
The dispute started when President Jonathan refused to sign the amendment bill into law and asked the National Assembly to reconsider about 10 sections in the amended bill.
However, threat by the National Assembly to veto his decision led to a filing of a lawsuit seeking to stop the National Assembly from over-ridding the President's veto.
Following the advice of the court that they seek an out-of-court settlement the parties brought a report to the court on Wednesday after talks.
The agreement brought an end three weeks of controversy surrounding the 4th amendment of the Constitution which had gulped about four billion Naira.