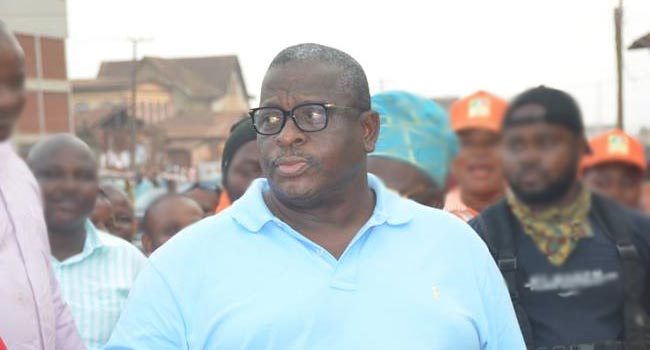 Six whole days of house arrest, that's what the NDLEA enforced but now they have withdrawn from the residence of Ogun State Senator-elect, Buruji Kashamu.
Operatives of the National Drug Law Enforcement Agency (NDLEA) had laid siege, claiming that Mr Kashamu was wanted in the United States on alleged drug offences.
The agency insists it has an extradition request from the US but this was not tendered in court as the Federal High Court sitting in Lagos on Wednesday declared as illegal, the arrest and planned extradition of the Senator-elect in relation to the allegations from which he had been exonerated by two British Courts.
The NDLEA, at the time, denied receiving any court order, insisting that it would continue to maintain presence. This led to Mr Kashamu's lawyer accusing the agency of flouting the court order.
Kashamu's lawyer, in a Thursday morning interview on Channels Television, said that the agency's operatives were still at Mr Kashamu's residence in defiance of the court order.
According to him, there were "close to 12 to 15 armed men" in Mr Kashamu's residence and he has been locked up in his bathroom since Saturday, a situation that meant he had to speak with his client through the door.
He also revealed that Kashamu had been complaining of health challenges due to this situation he had been.