Explosion Rips Through Borno Market, Four Injured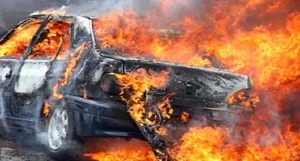 Four people have been seriously injured in a bomb blast at the Moru-Moru market in the Gamboru area near Maiduguri the Borno State capital.
The bomb attack comes barely 24 hours after a suicide bomb attack on a mosque in Maiduguri.
Our correspondent in Maiduguri, Blessing Tunoh reports that the explosion is believed to have been caused by a concealed improvised explosive device.
The explosion reportedly emanated from a bagful of coal where where an IED was planted by an unknown person.
All four victims are traders in the market where the blast occurred and they were rushed to a hospital where they are said to be receiving treatment.
Normalcy has since returned to the area and other traders in the market have been carrying on with their normal activities.
Parts of the town have also been deserted as residents have kept off the streets for fears of further attacks.
Some residents have, however, expressed hope that President Buhari's pronouncement concerning the security of Borno State would start yielding results within few days.
This is the fourth incident in three days. The first one happened in Hawul LGA in the early hours of May 29  – Democracy Day – and another in the night of the same day.
Early on Saturday soldiers had repelled an attack by the Boko Haram sect as they attempted to invade Maiduguri, the Borno State capital.
The insurgents are reported to have approached Maiduguri through Dala, a suburb of the town but could not gain entrance because of the military troops stationed there.