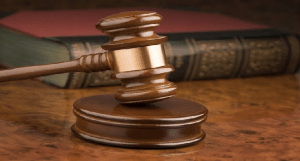 The 18 Nigerian men wanted to face trial for alleged financial crime in the US have failed in their bid to stop their extradition from South Africa to Mississippi in the US.
In her ruling, following a sometimes heated presentation of heads of argument last Wednesday, Judge Elizabeth Kubushi said that she reached her judgement on points of law.
She noted that the applicants (the accused in this instance) failed on several fronts to exploit the provisions of the relevant laws to seek redress regarding the ruling of the Magistrate in January this year.
She also found faults in the notice of the motion seeking the stoppage of their extradition and questioning the constitutionality of their remand and extradition.
Referred to Farin and seven others in court, the accused were absent in court.