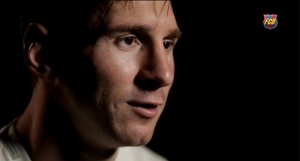 Leo Messi is ready for the Champions League final but he is well aware that a tough task awaits Barcelona against Juventus in the final.
The Argentine forward said this much in an interview with UEFA which featured on the Barcelona website.
Messi helped Barcelona to win their second trophy of the season with a 3-1 victory against Athletico Bilbao on Saturday but he admitted Juventus are not Bilbao.
"Its a Champions League final, we've had to work very hard and suffer a lot to get here to the final but we now know that its not going to be easy because we have the possibility to be the champions of Europe again and everybody wants that.
"We know we are up against really tough opponents, a powerful side, they are a great club and its a final, anything can happen but we're prepared."
Messi's goals and his performances game after game would give Barcelona fans some hope that he can repeat the magic of scoring in the Champions League final again.
He shared fond memories of those nights against Manchester United in Rome in 2009 and at Wembley in 2011 against the same opponents, hoping he can relive them.
Messi also paid glowing tribute to outgoing Barcelona captain, Xavi Hernández, in the interview.
"Its been a great pleasure to play alongside him for so long to be able to enjoy his football not just in games but in trainings as well.
"He is the best player in the history of Spanish football," Messi said.