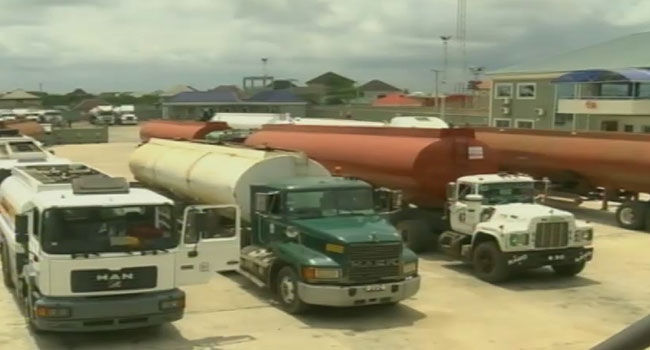 The Department of Petroleum Resources (DPR) has announced the distribution of eight million litres of Premium Motor Spirit to fuel stations across Abuja, Nigeria's Federal Capital Territory.
The zonal Operations Comptroller of the agency, Mr Mohammed Usman, told reporters in Abuja on Tuesday that the agency was doing all it could to ameliorate the sufferings of Nigerians, as a result of the scarcity of petrol.
Motorists in some petrol stations confirmed the announcement.
They told Channels Television that they now queue for about two hours to get the product.
It is a few days to the June 13 deadline given by the Nigeria National Petroleum Corporation to end fuel queues in the country.
Although the long queues appear to have reduced, some residents, Osas Victor and Olamide Joseph, said they were eager to see the end to Nigeria's worst petrol scarcity period.
To reduce the sufferings of Nigerians and to ensure that they are not short changed, the Zonal Coordinator of the DPR, Mohammed Usman, said officials of the agency were monitoring fuel supply in the city centre.
For now, many petrol stations in the nation's capital are opened for motorists to buy the product.
Residents said they are optimistic that the situation would get better.