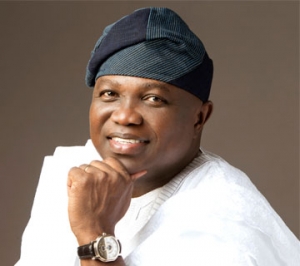 The Lagos State Government has advised residents living in flood prone areas to relocate as the water table is rising due to the high intensity of rainfall.
The Permanent Secretary, Office of Drainage Services, Ayodeji Adenekan, made the announcement in a statement on Thursday in his bid to avert environmental disaster.
Adenekan explained that the increasing water level of the Lagoons and Rivers is causing a back-flow, noting that channels and drains are unable to discharge water.
Areas affected include Ajegunle, Owode-Onirin axis, Owode-Elelede, Kuramo Beach, Alpha Beach, Okun-Mapo, Okun Ajah, Mende-Maryland, Ijora-Badia and Iwaya.
He appealed to residents to leave their homes and move to higher grounds, once they notice an accumulation of rising water.
Meanwhile, the Lagos State Governor, Akinwunmi Ambode, had declared June 12 a work-free day.
Governor Ambode said the break was in commemoration of the annulment of the June 12, 1993 elections which was presumed to have been won by Late Moshood Kashimawo Abiola.
He urged residents to spend the day in sober reflection and in remembrance of the martyrs of the June 12 elections.