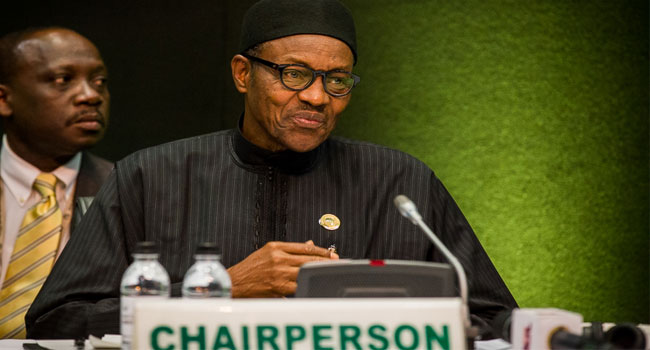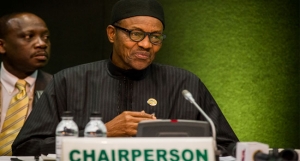 President Muhammadu Buhari on Saturday chaired the Peace and Security Council meeting at the 25th AU Summit holding in Johannesburg, South Africa.
Talks at the meeting largely focused on security challenges facing some African countries, as participants sought better ways of tackling insurgency in some West African countries.
For over five years, Nigeria has been making efforts to contain insurgency in the oil-rich nation's north-east perpetrated by the Boko Haram terrorist group.
President Buhari drew the attention of the meeting to the challenges in Nigeria's north-east which he said had affected neighbouring countries.
"Boko Haram has extended its reach to Nigeria's neighbouring countries, which makes it not limited to Nigeria.
"I am pleased to note that Cameroon, Chad and Niger are fighting side by side with Nigeria under the umbrella of the Multi-National Joint Task Force to defeat Boko Haram," he said.
The meeting also discussed the crises in South Sudan and Burundi, with emphasis on the need for leaders of African countries to place the nation's interest above their personal interest.
At the meeting were the UN Deputy Secretary General, Jan Eliasson, Chairperson of African Union (AU) Commission, Nkosazana Dlamini-Zuma,  AU Commissioner for Peace and Security and Ambassador Smail Chergui among others.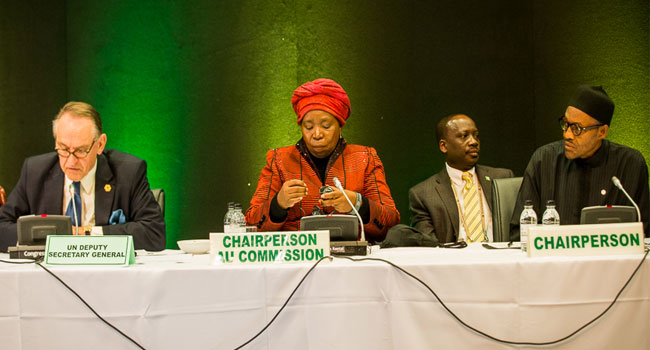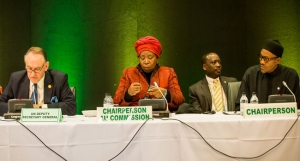 President Buhari will also hold bilateral talks with other African leaders on the sidelines of the summit to consolidate his ongoing drive to secure Nigeria and neighbouring countries from Boko Haram," the statement read.
The Nigerian leader in his inaugural speech on May 29 made a strong commitment to ending the insurgency in the north-east.
President Buhari is due back in Abuja on Tuesday at the conclusion of the summit which will focus mainly on continental peace and security.
Nigeria's security challenges topped the "wish list" that  President Muhammadu Buhari presented to the G7 industrialised countries in meetings held between him and heads of governments at the summit of the group in Germany.
He participated in the G7 Outreach program for invited heads of government and global institutions.
The Nigerian President had also visited the Presidents of Chad and Niger Republic on his first trip outside the country after his May 29 inauguration. His mission was also to discuss security matters.