FRSC To Enforce Speed Limiters From Sept 1, 2015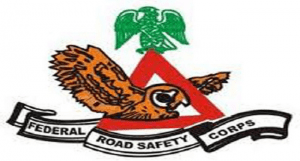 The Federal Road Safety Corps (FRSC) and NUPENG have threatened to restrain movement of petroleum tanker drivers without the speed limiters or reflective tapes from September 1, 2015.
The FRSC Corp Marshall, Mr Oyeyemi Boboye, who made the threat at a national summit on the haulage industry in Abuja, added that it would also collaborate with the Vehicle Inspection Office to ensure adequate capacity development training among officers.
He said that the training would enable efficiency to appropriately check vehicles for faulty parts including tyres to reduce the frequency of deaths, accidents and damages on the highways.
Other participants including the NUPENG, NURTW and petroleum tanker drivers appealed to the government to help in areas of training of tanker drivers.
They also asked for help in putting an end to attacks on its members.