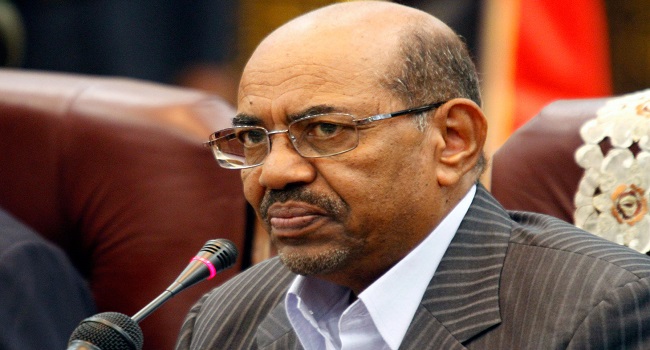 Sudanese President, Omar al-Bashir arrived in Khartoum on Monday (June 15) to a hero's welcome after defying a South Africa court order for him to remain in the country until it ruled on an application for his arrest.
Hundreds thronged the Khartoum airport to welcome Bashir, who had been in South Africa to attend an African Union summit.
Bashir, whose plane touched down at 1530 GMT has been indicted by the International Criminal Court (ICC) over war crimes and crimes against humanity.
The Pretoria High Court was in session on Monday to decide on a petition by the Southern African Litigation Centre, a rights group that wanted to force South African President Jacob Zuma's government to arrest al-Bashir and hand him over to the ICC.
South Africa is an ICC signatory and therefore obliged to implement arrest warrants, but the ruling African National Congress (ANC) on Sunday (June 14) accused the Hague-based court of being biased against Africans and said it was "no longer useful".
Pretoria's furious response and its decision to allow al-Bashir to leave is affirmation of its shifting diplomatic priorities with Africa's interests trumping those of the West.
Judge Hans Fabricius on Sunday barred Bashir from leaving South Africa until he had made a decision on the application and had asked the government to inform all ports of exit not to allow the veteran Sudanese leader to leave.
However, Sudan's State Minister Yasser Youssef told Reuters al-Bashir had left South Africa and was due to land in the Sudanese capital Khartoum at around 6:30pm local time.
Zuma's government had given immunity to al-Bashir and all other delegates attending the AU summit.
The ICC issued arrest warrants for al-Bashir in 2009 and 2010, accusing him of masterminding genocide and other atrocities in his campaign to crush a revolt in the Darfur region.
He has long rejected the court's authority.
The conflict in Darfur has killed as many as 300,000 people and displaced some two million, the United Nations says.
The ICC, the U.S. Department and the U.N. have criticised Pretoria for rolling out the red carpet for Bashir.