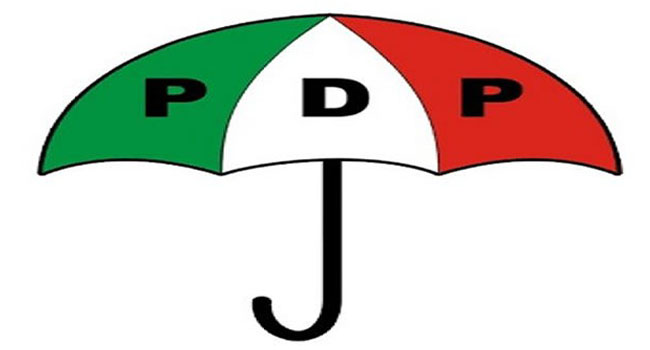 The acting Chairman, Board Of Trustees (BOT) of the Peoples Democratic Party (PDP), Mr Haliru Bello, has appealed to the members of the PDP to take advantage of what he described as visible cracks in the ruling All Progressive Congress (APC) to reconcile PDP faithful who had joined the ruling party.
Mr Bello made the statement on Monday in Abuja, Nigeria's capital while receiving members of the party from Kebbi State.
The "visible cracks"', according to the PDP BOT Chairman was as a result of the June 6 straw poll which produced Honourable Femi Gbajabiamila as the APC candidate for the House of Reps Speaker, against Honourable Yakubu Dogara of the same party.
Senator Ahmed Lawan was also picked for the position of the Senate President.
The lawmakers supporting another Senator gunning for the Senate President position at that time, Senator Bukola Saraki and those supporting Honourable Dogara for the position of House of Representatives Speaker, boycotted the elections.
Subsequently, Senator Saraki and Honourable Dogara both emerged the Senate President and Speaker of the House of Representatives of the 8th National Assembly respectively.
The Senators, under the platform of the 'Unity Forum', said the process, which saw Senator Saraki's emergence, was unconstitutional and could not confer legitimacy to the Senate President.
In an attempt to address the crisis, the APC National Chairman, Mr John Oyegun, declared the party's support for both Senator Saraki and Mr Yakubu Dogara as Senate President and Speaker of the House of Representatives respectively.
The PDP BOT Chairman, however, admitted that the party had made several mistakes in the past and that the principles for which the party was established remained. According to Mr Bello, it was those principles that would be used to rebuild the party.
He urged the PDP members to keep faith with the party, as it works to emerge from its failure, adding that they should go back to their states and constituency to reconcile party members.