Boko Haram: Retired Military Official Seeks Increased Citizens' Awareness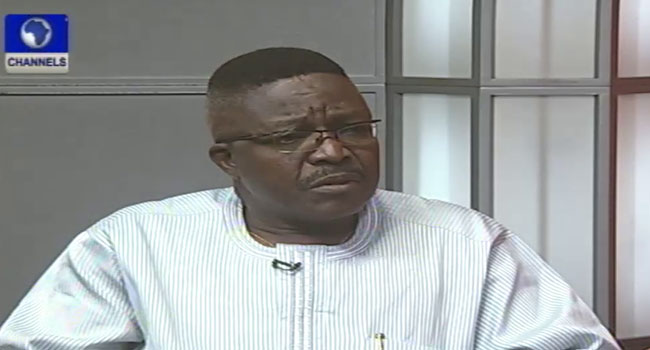 A retired military official in Nigeria, Major General Abiodun Role, on Tuesday stressed the need increased citizens' awareness on the activities of the Boko Haram terrorists, in order to end attacks.
Major General Role, who is also a security consultant, told Channels Television that the awareness level of citizens was still low, citing the Potiskum suicide bomb attack of Monday.
"The attack in Potiskum on Monday showed that individuals are still very vulnerable. And to close the gap, the awareness of citizens must increase.
"In asymmetric warfare, the battle line is not drawn because of the amorphous nature of the crisis.
"We must take appropriate actions to deal with the terrorists. We must take cognisance of the fact that these people reside within the population and innocent citizens are affected. They use them as shields.
"In dealing with them, you have to employ tact that will reduce innocent casualties," he said.
Intensify Humanitarian Effort
The security consultant also said collaborative effort between Nigeria and other countries in West Africa was necessary to end the attacks that had spread to other countries.
"There is no one country that can fight a crisis all by itself. It is not just a one nation problem. They have hit Cameroon and Niger. You will collaborate with other countries to help you cut the terrorists' access to funds and ammunition."
He said the government has to re-educate the citizens in the north-east area where the Boko Haram has its stronghold.
"The government has to intensify its humanitarian effort. They have seen that this has nothing to do with religion and that it is a political movement of people who want to take over space using religion," he said, countering the terrorists claim that their fight was religious.
According to him, enhancing the military and other security agencies to be able to assure the security of the citizens was necessary.
"Confidence building should be engaged. The government must put in place a lot of effort that will restore the confidence of the citizens," Major General Role stressed.