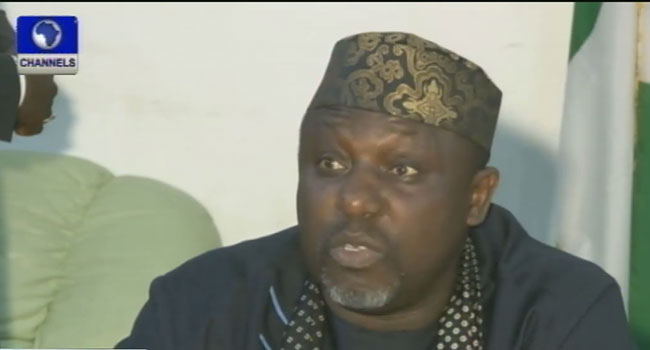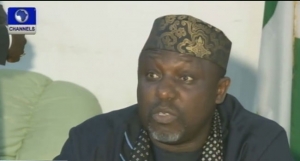 The All Progressives Congress (APC) Governors Forum has called for a bailout for states which have been unable to pay workers' salaries.
Briefing journalists in Abuja on Tuesday after a meeting that lasted for over five hours, the Chairman of the Governors Forum, Mr Rochas Okorocha, said the Governors were concerned about the dwindling revenue of the states which had affected the lives of the people negatively.
According to the Nigeria Labour Congress, 18 states are owing workers salaries spanning for as much as 10 months. Most of the States' governors are members of the APC.
"Dwindling Revenue"
Mr Okorocha said the current situation was a product of poor management of the economy.
"On the economy of the nation, we are concerned and worried by the dwindling revenue of the states which today has affected negatively, the lives of our people.
"The matter has become so serious that urgent action must be taken for a bailout for the states, as things are not getting better either.
"We have sat down to review steps that should be taken and we are calling for total overhaul of the system to block all the leakages in our nation's economy," Governor Okorcha said.
He told the reporters that the APC government had met a near empty treasury, a situation he said had become very worrisome to the Governors and the entire nation.
Governor Okorocha said the Governors Forum had congratulated the National Assembly on their election of the new leadership.
The chairman of the forum said the Governors had resolved to reconcile the members who had disagreed with the process.
"We are aware that the process attracted a lot of disagreements here and there and we have resolved to embark on a peace and reconciliation process to make sure that we will return as members of one family we have always been," he said.