Yobe 5th Assembly Passed 24 Bills, 59 Resolutions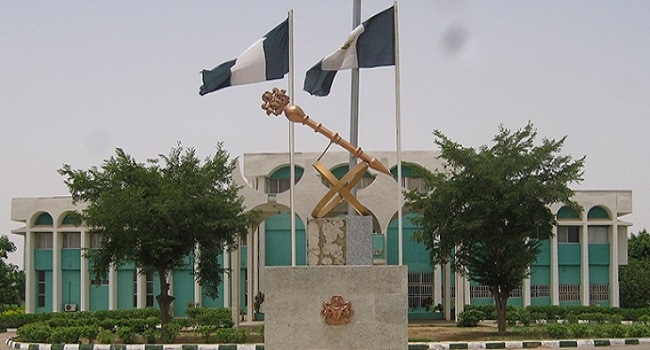 The 5th Assembly of the Yobe State House of Assembly has passed a total of 24 Bills and 59 Resolutions, despite distractions by the Boko Haram insurgency in the north-eastern part of the country.
The Speaker of the 5th Assembly, Right Honourable Adamu Dogo, disclosed this on Wednesday while presiding over a valedictory session of the 5th Assembly, which lasted between the period of June 2011 to June 2015 in Damaturu, the Yobe State capital, north-east Nigeria.
According to the Speaker, the Assembly also drafted a three-year Strategic Development Plan aimed at improving the performance of the State Legislature as well as establishment of synergy between the House and civil society organisations in Yobe State.
Hon Dogo pointed out that the establishment of the state Primary Health Care Management Board was one of the huge successes of the State Assembly, which had gone a long way in improving the living conditions of the people in the state and beyond.
He praised the cordial relationship existing between the Legislative and Executive Arms, expressing optimism that similar cooperation would be witnessed during 6th Assembly.
The Speaker also expressed sadness over the persistent cases of insurgency in the state and the north east in general.
He recalled that during the 5th session, the insurgency claimed the life of one of the State Legislators, Hon Adamu Degubi, who was killed on June 12, 2012 and .
Hon Dogo prayed for the repose of his soul and for the restoration of peace in Yobe State and the country as a whole.
Some of the 5th Assembly members, Honourables Sirajo Wakil and Mohammed Bello, also commended the House for its conduct based on the prevailing situations and hoped that much more would be achieved during the 6th Assembly.
The legislators called on the residents of the state not to relent in their support for the State Government towards executing developmental projects in the state.
The 5th Yobe State House of Assembly had all members of the All Progressive Congress (APC), while in the 6th Assembly due for inauguration on June 22 would comprise of 22 members from the ruling APC and two from the opposing Peoples Democratic Party (PDP).