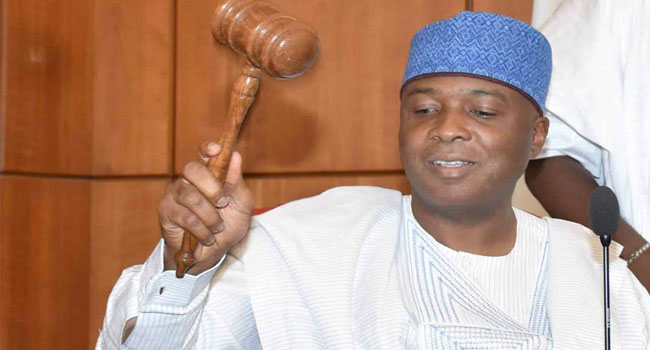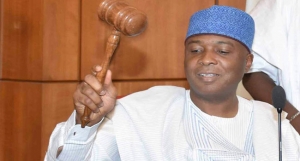 Nigeria's Senate President, Bukola Saraki, has given an assurance that the Senate would use its supervisory role to plug the leakages of revenue in the country.
Senator Saraki gave the assurance when he received the US Ambassador to Nigeria, Mr James Entwistle, at the National Assembly.
An audit report done by the Nigeria Extractive Industries Transparency Initiative (NEITI) between 1999 and 2011 revealed a total revenue loss of 9.8 billion dollars to the federation.
This loss is as a result of underpayments, under assessment of taxes, rents, royalties and other process lapses.
To confront this problem, the federal government has said that it would take all necessary steps to implement the findings and recommendations contained in the audit reports of NEITI.
Senator Bukola Saraki, however, says one of the priorities of the eight assembly is to plug revenue leakages.
He said that the oversight functions of the legislature would be strengthened in such a way that there would be no loopholes in implementing government plans and projects.
The Senate President also warned government agencies to desist from the practice of not remitting government revenue to the federation account, saying government will no longer condone such mismanagement.
The US Ambassador assured the Senate President of the support of the US Government in the areas of power supply and capacity development.