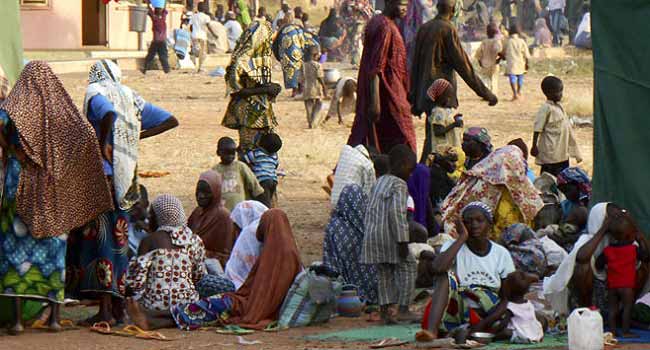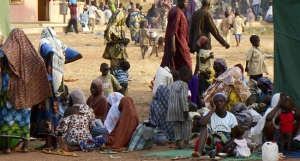 As Nigeria joins the rest of the world to mark the World Refugees Day, the Bring Back Our Girls campaign group has urged the Nigerian government to urgently render more help of Internally Displaced Persons (IDPs).
Speaking at their daily sit-out session in Abuja on Saturday, one of the leaders of the group, Mrs Oby Ezekwesili, said the Federal Government had been slow in responding to the humanitarian crisis in the IDPs camps.
The group hosted some IDPs, as part of their activities to mark the World Refugees Day.
According to the United Nations High Commission for Refugees, the crisis in north-east Nigeria has displaced over 1.4 million people while 5.4 million people have been traumatised by the crisis.
There are 27 IDPs camps in the Federal Capital Territory (Abuja) alone, housing over 16,000 displaced persons.
One of the displaced persons, Liyatu Ayuba, who is a widow, said she lost her husband, a police officer, in an attack by the Boko Haram sect in 2009.
In 2012, she arrived in Abuja after an attack on Gwoza, Borno State in the company of her son, who was injured in the attack.
The Bring Back Our Girls group are alarmed at the humanitarian crisis in the north-east and they hope that urgent steps are taken by the relevant authorities to ameliorate the situation.
The Boko Haram terrorist group has carried out series of attacks on communities in the north-east, forcing people to flee their homes for safety.
The new administration has on several occasions pledged its commitment to ending the insurgency in the oil-rich nation's north-east.