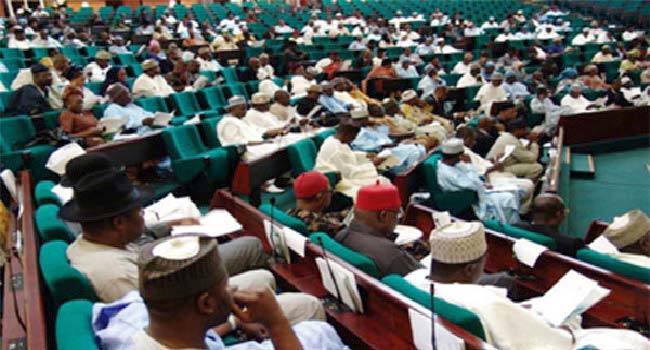 The House of Representatives in Nigeria has promised to enact legislation that would cut the cost of governance.
At the resumption of plenary on Tuesday, the need to cut cost of governance in line with the oil-rich nation's economic challenges, was one of the core points outlined by the Speaker of the House, Honourable Yakubu Dogara, during his presentation of the 2015-2019 draft legislative agenda to lawmakers.
The will be discussed by members of the House before its adoption.
Resuming from their one week recess, the House of Representatives commenced proceedings with a closed door meeting.
When open proceedings resumed over an hour later, the Speaker presented to the House a draft legislative framework for members.
Mr Dogara said the House would provide needed leadership in the areas of accountable and transparent governance and also constituency representation.
The agenda promises to take lessons from the legislative agenda of the 7th National Assembly and confirm that the House of Representatives is indeed the people's assembly.
The Speaker also announced that three ad-hoc committees had been set up.
One on media, another to review the standing orders of the House and the third to consider the Code of Conduct for the members.
The day's proceedings came to an end and nothing was said about the appointments of other principal officers of the House that were yet to be filled.
Afterwards, the south-south caucus of the ruling All Progressives Congress led by Pally Iriase met with reporters to reject a proposal that sought the allotment of the position of Deputy Chief Whip to the zone.
Following the tensions that accompanied the election of the Speaker weeks ago, Mr Dogara has promised a united House of Representatives.
But it appears the House will have to resolve the matter of other principal officers' positions before the healing can begin.