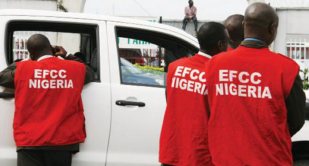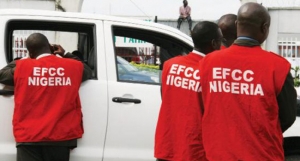 The Economic and Financial Crimes Commission (EFCC) has warned Polytechnic Rectors and Provosts of Colleges of Education in the country to ensure prudent and transparent management of funds, especially Internally Generated Revenue (IGR) for the development of their institutions.   
At an interactive session on anti-corruption between the commission and Rectors of Polytechnics and Provosts of Specialised institutions organised by the National Board for Technical Education (NBTE) in Kaduna, the EFCC Chairman, Ibrahim Lamorde, represented by the Head of Public Enlightenment, Osita Nwajah, noted that there had been complaints of mismanagement of IGR by heads of some educational institutions.
He also warned them to desist from such corrupt practices or face arrest and prosecution.
According to the NBTE, the regulatory body for polytechnics and specialised institutions, the number of petitions to the EFCC and Independent Corrupt Practices Commission (ICPC) on corruption against heads of such institutions had grown to an alarming proportion, and consequently affect the education sector.
This interactive session with EFCC officials was organised to sensitise the insitutions' heads about the activities of the commission and how they can overcome
The Permanent Secretary, Ministry of Education, Dr Macjohn Nwaobiala, stressed the need to strengthen and reform institutions Procurement and Financial Management Systems and capacity development for anti-corruption units in institutions.
Some of the Rectors pointed out that fighting corruption does not just end only on money or finances, stressing the need for the government to take adequate care of retired public servants in order to ensure they would not embezzl public fungs. They also recommended effectively fund technical and vocational education in Nigeria.
The present administration of President Muhammadu Buhari has indicated its determination to effectively fight corruption and recover all stolen public funds from corrupt public officials.
One of such strategies is to first of all educate public officials on how to be transparent and prudent.