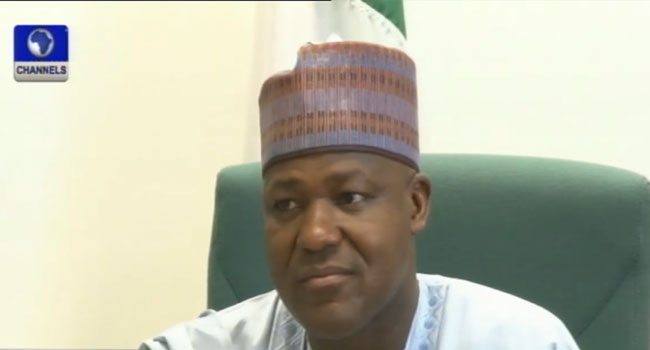 The Speaker of the House of Representatives in Nigeria has sought aid from the Canadian government and the Bill and Melinda Gates Foundation to help address the devastation in the north-east caused by insurgency.
The Speaker, Honorable Yakubu dogara, made the appeal at a meeting with a delegation from the Canadian High Commission and the Bill and Melinda Gates Foundation.
Mr Dogara said the region was in dire need of assistance to address its challenges.
The delegation from the Canadian High Commission was led by the High Commissioner, Perry Calderwood.
Mr Calderwood said his country had always enjoyed good relations with Nigeria and that they look forward to sustaining the relationship.
The Speaker thanked the Canadian government for its contribution to Nigeria's general elections held in March and April.
At the meeting with a delegation from Bill and Melinda Gates Foundation, Mr Dogara also appealed for support to re-develop the north-east.
The group led by the foundation's Chief Executive Officer, Dr. Sue Desmond-Hellmann, assured the Speaker of the foundation's support, but said that the group was in the National Assembly in connection with some legislation such as the health bill.
The Speaker assured the delegation that the National Assembly would remain committed to addressing the concerns of Nigerians and ensuring that Nigeria met its obligations with the international community.
At a meeting on June 19 with a delegation from Bauchi State led by the State Deputy Governor, Mr Nuhu Gidado, the Speaker assured them that he would use his position to seek foreign aid for the re-development of the region that has been devastated by the activities of the Boko Haram terrorists.
He had at the meeting stressed that with the economic challenges facing the oil-rich nation the development of the north-east would not be achieved without foreign support.
The north-east has seen over five years of insurgency that has left close to two million persons homeless and over five million persons traumatised, according to the United Nations High Commissioner for Refugees.
Counter-terrorism operations against the Boko Haram terrorists have continued in the region.
The terrorist group and trying to establish and Islamic State and end western education in the region.