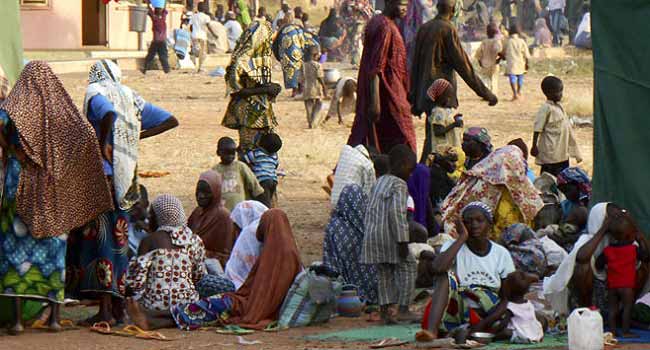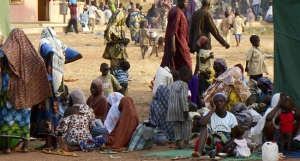 Good spirited Nigerians have been visiting the Internally Displaced Persons (IDPs) camp run by the International Christian Centre for Missions in Uhogua, Edo State, to show their love and solidarity with the victims of the Boko Haram insurgency in the north-east who are taking refuge at the camp.
The latest of these visits is by the Medical and Health Workers Union of Nigeria, led by its National President, Mr Joel Josiah, who on behalf of the union donated food items and cash sums to the displaced persons and also called on other well meaning Nigerians to follow suit.
The National Human Rights Commission (NHRC), had recently signed an agreement with the United Nations High Commission for Refugees, in order to reduce the hardship facing the IDPs and protect their fundamental rights.
Also, the Bring Back Our Girls (BBOG) campaign group has urged the government to render more help to the displaced persons.
There are 27 IDPs camps in the Federal Capital Territory (Abuja) alone, housing over 16,000 displaced persons and some others in the north-eastern part of the oil-rich nation.
The increasing number was triggered by the activities of the Boko Haram terrorist group in the north-east region.
The group has carried out series of attacks on communities in the north-east, forcing people to flee their homes for safety.