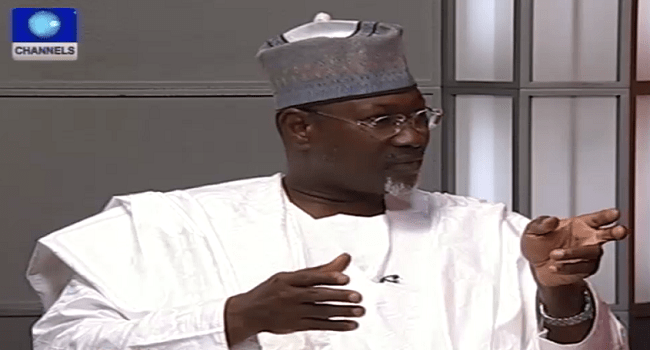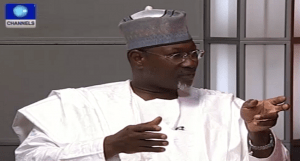 Professor Attahiru Jega's tenure as the chairman of the Independent National Electoral Commission (INEC) has come to an end.
The former INEC boss, who took over from Professor Maurice Iwu, assumed office on June 8, 2010 during the former President Goodluck Jonathan's administration.
Professor Jega officially handed over leadership to the commission's National Commissioner, Ambassador Mohammad Wali, on Tuesday.
Under his tenure, the electoral body conducted the election that brought former President Goodluck Jonathan in and the March and April 2015 general elections that brought President Muhammadu Buhari in.
During his tenure, the INEC made remarkable input in the growth of Nigeria's democracy, as both the general elections of 2011 and 2015 were adjudged credible by observers.
He will be remembered for his introduction of the Permanent Voters Card and the use of card readers for accreditation of voters during the last elections.
Not much has been heard about the Chairman of INEC since the successful conduct of the general elections two months ago.
At a forum organised by university Vice Chancellors last week, Professor Jega, spoke on his next move after his tenure.
He also told journalists what informed the choice of Professors as returning officers during elections.
"We know that anybody who has risen in the system and developed a career and became a Vice Chancellor will not for anything damage his or her reputation by pandering to the wishes of politicians. That is why we decided to make them returning officers and we are very pleased that they have done this country proud.
"I am looking forward to taking a leave and resting and then going back to my job in the university -Teaching, research and community service," Professor Jega stated.
His successor, Ambassador Wali hails from Sanyima town in Tambuwal Local Government Area of Sokoto State, north-west Nigeria.
Before his appointment as INEC National Commissioner, Ambassador Wali was an Associate Professor at the Department of Political Science, Usmanu Danfodiyo University, Sokoto and Chief Executive Officer, Development Strategies International (DSI).
He is a member of various committees of INEC and the Chairman of the Tenders Board.
However, he would be acting as the INEC Chairman till the end of his tenure in August 11, 2015.