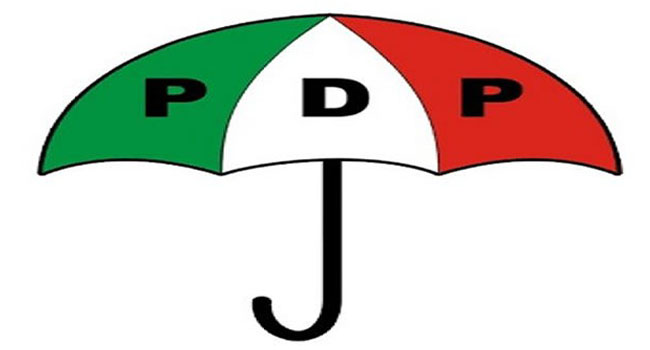 The Lagos State Chapter of the Peoples Democratic Party (PDP) has said it will appeal the Ruling of the Governorship election Petition Tribunal which struck out its Petition against the victory of Governor Akinwunmi Ambode.
The Party condemned the decision of the Tribunal, describing it as 'manifestly a miscarriage of justice' and a monumental draw back in the dispensation of justice.
It also said it would report the miscarriage of Justice by the Election Petition Panel to the National Judicial Council for necessary disciplinary actions.
The Governorship Election Tribunal sitting at Ikeja earlier on Wednesday struck out the Petition filed by the PDP and its governorship candidate, Jimi Agbaje.
The three-man Panel Tribunal described the Petition as worthless because it did not contain a relief for re-run election.
After the ruling, the Lagos State Governor described the confirmation of his victory at the polls as a welcome development which is a reaffirmation of the mandate given to him by the people of Lagos State.
He said: "I am elated at the ruling of the tribunal which is an affirmation of my victory at the polls. On April 11, 2015, the people of Lagos spoke with their votes about continuity and that is what the tribunal has just reaffirmed".
Hope Of Winning The Petition
The PDP had recently raised its hope in winning the Petition based on the recent judgment of an Edo Election Petition tribunal which declared a PDP candidate as winner of the election because the APC did not meet up with the provisions of the electoral act on notice of conduct of party primary.
"We are very jolted and embarrassed that our Petition can die prematurely without it been heard on the merit.
"We think there is a miscarriage of justice here. We are interested in the motive and motivators.
"The Panel held that it had jurisdiction to hear our appeal; that our grounds are also competent. It however held that the petition had no life because it didn't include a relief for re-election!
"This is supposed to be determined during the proper trial. In any case, we put as relief a declaration that we be returned as validly elected. The Panel cannot dictate to us what relief to demand.
"Why should the Panel even expect a relief for re-rerun instead of declaration as winner?" The PDP said in a statement released after the ruling.
The party claimed that the All Progressive Congress' candidate and the winner of the governorship election, Mr Ambode, must have influenced the step, claiming that the Governor was not qualified to be a valid candidate for the elections.
"They rob us at the ballots, they want to do same at the tribunal. We will pursue this mandate even with the last drop of our blood," the party insisted.
Meanwhile, the party has encouraged its members and residents in Lagos State not to be demoralised by the ruling, as it was certainty it would be upturned on appeal.