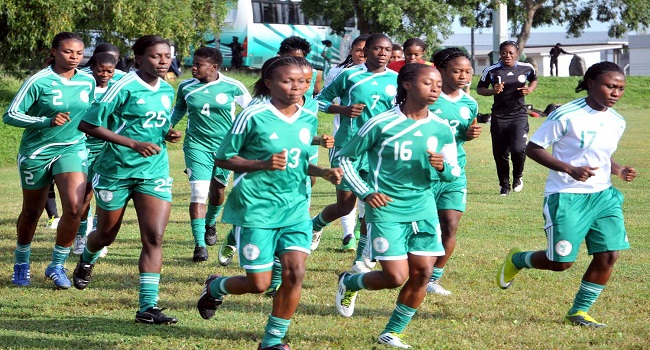 The Super Falcons of Nigeria could face hosts Congo or defending champions, Ghana in the group phase of the women's football event at the All Africa Games in Congo Brazzaville.
According to the Confederation of African Football ahead of Thursday's draw, hosts Congo will be seeded in Group A while the defending champions will be seeded in Group B with the position B1.
The six other teams that include Nigeria, Burkina Faso, Egypt, Senegal, Sudan and Zimbabwe will be put in the same pot.
The first to be picked goes to Group A and the ensuing in Group B.
A ball will be picked from either Pot 2 or 3 to determine the positions of each team until the groups are decided.