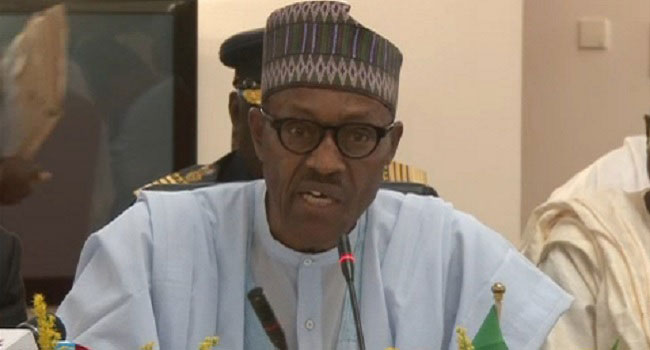 President Muhammadu Buhari continued his interaction with permanent secretaries by taking a look at the books of the Permanent Secretary, Ministry of Justice, Abdullahi Yola.
Briefing State House correspondents on the outcome of the meeting, Yola said his ministry was ready to prosecute any person indicted by relevant agencies of government for looting public fund.
He said that the prosecution could only be done when agencies have found the individuals wanting and make their findings available to his ministry.
Also in the State House to brief the President were the Permanent Secretary, Ministry of Works, as well as that of Industry, Trade and Investment, Ambassador Abdulkadir Musa, who also told State House correspondents that his briefing with the President centred on job creation.
Musa said that in the days ahead, the current administration would be doing everything possible to attract more investments and encourage businesses.
Ahead of the appointment of ministers, President Buhari has been receiving briefings about happenings in the various ministries to get a first-hand information.
President Muhammadu Buhari continues to push further his concern about the prudent management of Nigeria's finances, with a call on the Permanent Secretaries of various ministries to be prudent in the management of resources.
He had on Monday received the Permanent Secretary in the Ministry of Finance, Mrs Anesthesia Nwobia, who told reporters that her ministry was working assiduously to ensure that all revenue leakages were blocked, as instructed by the President.