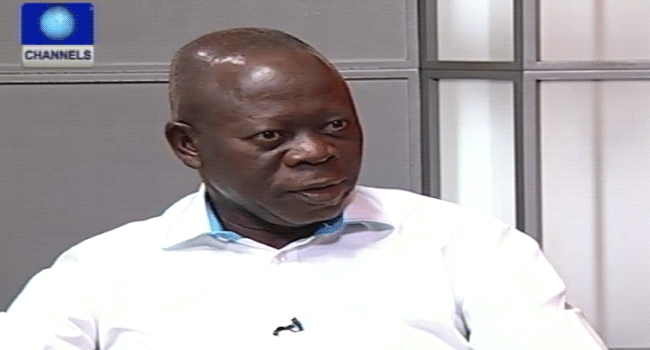 The Edo State Governor, Adams Oshiomhole, has said that his state lost over 10 billion Naira in four years, following what he described as a lack of transparency by the past administration in remittances to the Federation Account by the Nigeria Liquefied Natural Gas (NLNG).
The Governor, who was reacting to questions on the Federal Government's 400 billion Naira bailout given to states to pay civil servants, commended what he described as a "renewed transparency and total compliance to constitutional requirements by President Buhari".
Oshiomhole further commended what he called a new approach to everything and observed that if it was under the Jonathan's administration, no one would have known that the NLNG would remit such amount.
The Edo State Governor, who said that his state was up-to-date in salary obligations, observed that the call on states to look inwards using Internally Generated Revenue varies from one state to the other.
Speaking on the call for increase in minimum wage, Oshiomhole said the Nigerian worker was underpaid, particularly in the public sector.