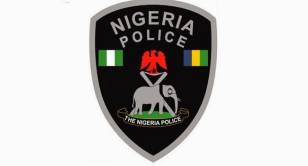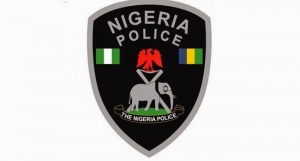 The Yobe State Police Command has embarked on a sensitisation campaign in academic institutions across the state, with a view to reshaping their minds to abstain from social vices.
The police said the move was to curb the adverse effects terrorism and fundamentalism had caused communities in the nation's north-east and the country at large and to stimulate peace, harmony and tolerance among young people.
Addressing pupils and students in both public and private schools in Damaturu the Yobe State capital, the Police Public Relations Officer, Toyin Gbadegesin said "the Nigeria Police Force, under the order of the Inspector-General of Police (IGP), was carrying the enlightenment campaign to academic institutions to educate students against the adverse effects of social vices".
The campaign, according to him, will also be expanded to markets, unions and associations, town hall meetings and motor parks among other areas of influence, so that "people will learn to desist from such vices which have caused severe insecurity in the country".
Other wrongdoings the crusade is working against include cultism and drug abuse, which over the years have affected the society negatively.
"Drug addiction, cultism, fundamentalism and terrorism have led to the mess we are in now and if the youth can desist from such ill doings, lots of these problems would have been solved, considering the fact that most of these problems are childhood exuberance," Gbadegesin said.
The Police spokesman  also warned the youths to avoid collecting and delivering messages from people they don't know, stressing that such are the cause of the wave of suicide bombings and avoidable attacks on innocent people across the northern part of the country.
He also cautioned students from carrying metallic and non-metallic objects or empty cans they see around, saying such consignments might be Improvised Explosive Devices (IED).
One of the teachers, Mr Chinedu Williams, who spoke to Channels Television on the initiative of the Nigerian Police, praised the Command for the actualisation of the initiative of the Inspector-General of Police, saying it would go a long way to reduce crime in the society.
He, however, called on the Police to ensure that the crusade reached all the nooks and crannies of Nigeria.
Some of the students, who benefited from the enlightenment campaign, said the initiative of the Police would greatly eradicate terrorism, fundamentalism and drug addiction, pledging to utilise the knowledge acquired in their day to day lives.
They also expressed willingness to educate others for the benefit of mankind.
In the coming week, the campaign would be taken to tertiary institutions in the state with the aim of making students become right thinking members of the society.
The enlightenment campaign was carried out under the auspices of the Public Relations Department of the Yobe State Police Command.