Eurozone Leaders, Greece Agree On Third Bailout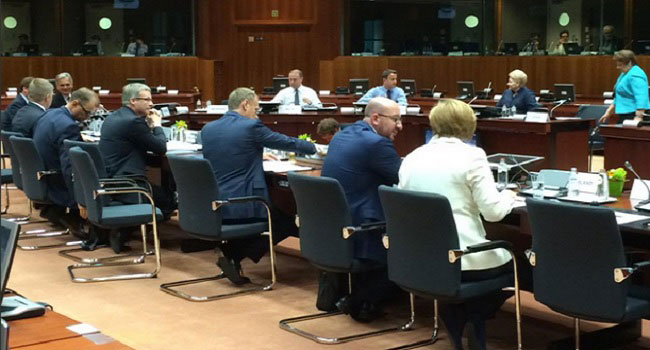 Eurozone leaders have sealed an agreement with Greece over a third bailout after long-winded talks at an emergency meeting.
The development was revealed on twitter by the Chairman of the European Union, Donal Tusk, on Monday.
"Euro summit has unanimously reached agreement. All ready to go for ESM program for Greece with serious reforms and financial support," Tusk said, referring to the European Stability Mechanism (ESM) bailout fund.
EuroSummit has unanimously reached agreement. All ready to go for ESM programme for #Greece with serious reforms & financial support

— Donald Tusk (@eucopresident) July 13, 2015
The BBC quoted him as saying that the EU leaders agreed "in principle" on negotiations for the bailout, "which in other words means continued support for Greece".
In the meantime, the Eurozone had earlier said Greece did not present any concrete proposals to request for a new bailout.
However, Greece's Prime Minister, Alexis Tsipras, said that after a "tough battle", Greece had secured a "growth package" of €35bn (£25bn), and won debt restructuring.
Subsequent to the agreement, the country will on Wednesday, need to pass reforms demanded by the Eurozone.