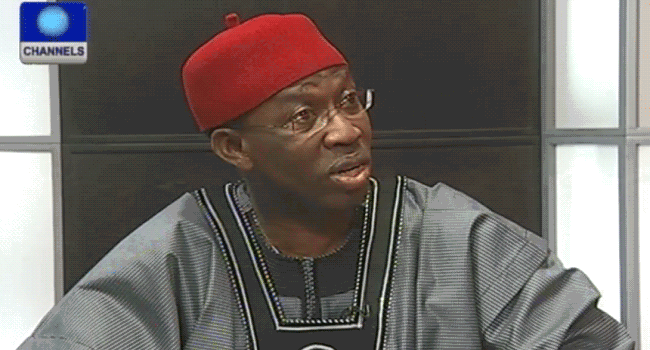 In a bid to further uplift the socio-economic activities and improve transport services, the Delta State Government has taken the initiative to look into the challenges facing the expansion and use of the ongoing Bus Rapid Transit (BRT) scheme in Uvwie Local Government Area of the state.
At a stakeholders' meeting held at the Government House Annex, Warri, the State Governor, Ifeanyi Okowa, who was represented by the Deputy Governor, Kingsley Otuaro, said that the essence of the meeting was to get first-hand information from all opinion leaders on their perception about the BRT project, and how best to forge ahead in the development of the town.
The stakeholders, which include the traditional ruler, Ovie of Uvwie Abe I, Chief Victor Otomewor, the Uvwie Local Government Council Chairman, Hon Henry Baron, opinion leaders and other direct beneficiaries of the BRT project, brainstormed on the challenges facing the BRT scheme on whether to continue with the project or not.
In his presentation, the representative of the BRT contracting firm, Mr Biodun Otunola, demonstrated the viability of the scheme.
However the road users expressed dissatisfaction with the ongoing scheme.
In reaction to this, the Governor said the views and opinions of every party involved would be taken into consideration, to ensure that government arrives at a position that would be beneficial to the people and create even development to the area.