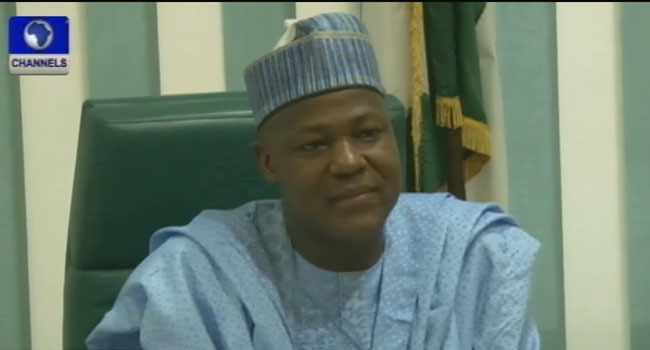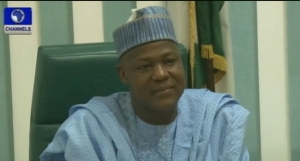 The Speaker of the House of Representatives, Mr Yakubu Dogara, has proposed a list of principal officers of the House to the leadership of the All Progressives Congress (APC), as a way of resolving the lingering leadership tussle.
In a letter sent to the chairman of the party, Mr John Oyegun, on Friday the Speaker said the list, which took proper zoning into consideration, would best reflect the principle of federal character.
The letter was written in response to Mr Oyegun's letter to him, asking him to appoint the party's nominees into key positions, a development that has shown that the rancour between the leadership of the House and the party's leadership over the choice of principal officers of the House had not been resolved.
The Speaker in the letter pointed out that despite his obligation to the party under whose umbrella he was serving, it was equally difficult for him to ignore the need to respect the principle of federal character, bearing in mind how principal officers were traditionally elected in the House of Representative.
He maintained that not following the principle would lead to unjust results.
"We feel strongly, that the issue of federal character in the election or appointment of principal officers of the House is a cardinal legal, moral and constitutional principle that should be respected by our party," the letter read.
Mr Dogara further claimed that the issue of the choice of principal officers being in court made it impossible to make widespread consultations on the chairman's request.
In the list proposed, the Speaker zoned the House Leader to the north-west, Deputy House Leader to north-central, while Chief Whip and Deputy Chief Whip would come from the south-south and south-east respectively.
The proposed zoning is contrary to the party's choice of candidate which had zoned the position of the House Leader to the south-west, with Honourable Femi Gbajabiamila chosen for that position.