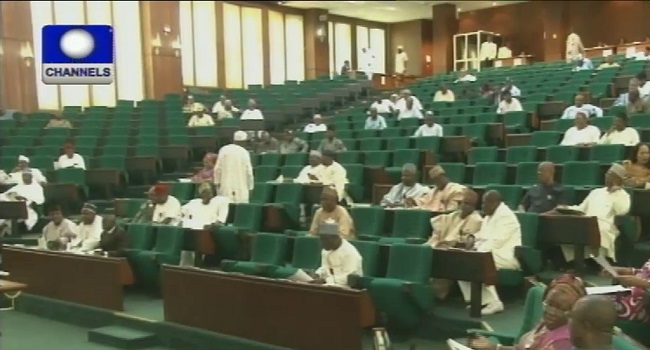 A lawyer and member of the legal and security directorate of the All Progressives Congress (APC)  Presidential Campaign Council, says the party has the right to choose the principal officers of the House of Representatives.
Mr Okoi Obono-Obla made the statement on Tuesday on a Channels Television's programme, Sunrise Daily.

The leadership of the party and the Speaker of the House of Representatives, Honourable Yakubu Dogara, have disagreed on the choice of the principal officers.
In an attempt to clarify the party's position and choice, Mr Obono-Obla stressed that the party provided the platform which the Speaker and other members that were against the choice of the party gained membership of the House.
"The Speaker, as long as he is a member of the APC, should obey the dictates of the party because the party is supreme," he emphasised.
Describing the wrangling within the APC over the choice of principal officer as a common occurrence in democracy, Mr Obono-Obla, defined  politics as  the struggle to allocate resources in a society where resources are not many.
"What we have is politics and we should expect that in a mosaic complexity of Nigeria. It is not also strange because it occurs in the US, India and UK.
Mr Obono-Obla further said that there was always struggle by one fraction, group, and wing to outweigh another.
"I don't see the struggle for leadership as a struggle by the legislators to allocate resources to themselves.
"It is the struggle by the different faction, wings and tendencies in the APC  which is normal because the party is big," he explained.
The lawyer, who was the co-secretary of the Joint Inter-party Merger Committee that negotiated formation of the APC, said that the committee envisaged they would have a large party made up of different tendencies, factions and wings, and as such was prepared for the current situation.