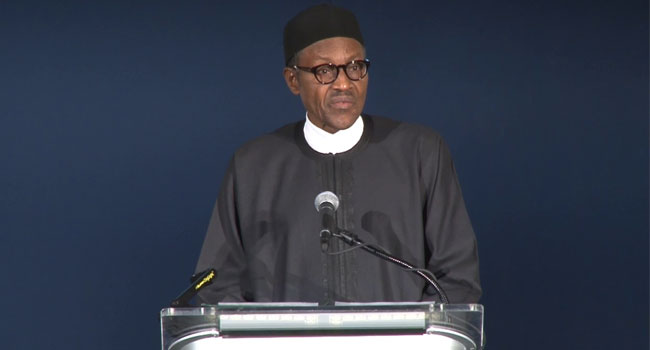 President Muhammadu Buhari says there is no going back on privatization, challenging American investors to come and invest in Nigeria.
President Buhari said this in Washington at a dinner organized in his honour by the members of the U.S. Chamber of Commerce.
He challenged American investors to take advantage of the liberal trade and investment climate in Nigeria to do profitable businesses.
The President said that his administration would go ahead with the ongoing privatization programme with improved moral architecture.
According to him, the privatization exercise would be expanded to include the nation's aviation, telecommunication, energy, gas, solid mineral, health and infrastructural development.
The U.S. Chamber of Commerce was full of praises to Nigeria for the smooth transition that happened and said that it was time to turn attention to economic development.
The Chairman, Corporate Council on Africa, Paul Hinks, described the President's leadership as exemplary and called on his colleagues to head towards Nigeria to invest .
The U.S. Chamber of Commerce is the world's largest business federation with more than 3 million businesses of all sizes.
They believe that now is the time for Nigeria to be the next destination and America would do its best to encourage the new President to take bold steps in his economic reforms.
The governors of Edo, Imo and Nasarawa states were also present at the dinner.