War On Terror: Buhari Seeks More Regional Coalition With Cameroon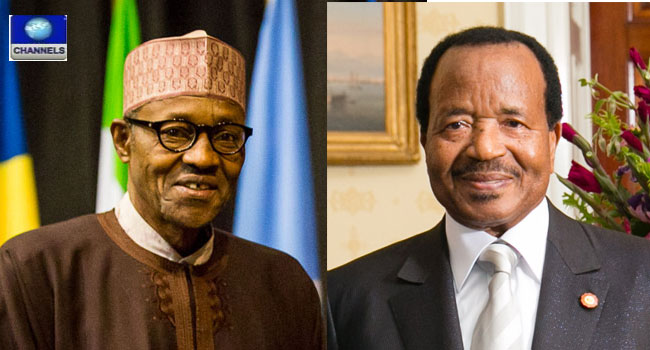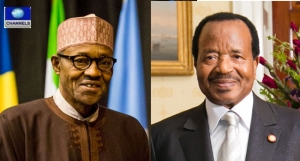 President Muhammadu Buhari of Nigeria will continue his ongoing effort to build a more effective regional coalition against the Boko Haram terrorist group with a visit to Yaounde on Wednesday for talks with President Paul Biya and senior Cameroonian Government officials.
The talks between President Buhari and his Cameroonian counterpart are expected to focus on the full activation and deployment of the Multinational Joint Task Force against the Boko Haram, which has been established under the auspices of the Lake Chad Basin Commission.
Joint Measures To Curb Terrorism
In a statement, a spokesman for the President Buhari, Mr Femi Adesina, said that the President would be accompanied on the two-day trip by six state governors and the Permanent Secretary of the Federal Ministry of Defence and the Director-General of the National Intelligence Agency.
He will also discuss further joint measures to curb terrorism, violent extremism and other cross-border crimes with President Biya and Cameroonian government officials.
The State Governors on the President's entourage are Mr Mohammed Bindow of Adamawa State, Mr Emmanuel Udom of Akwa Ibom State, Mr Samuel Ortom of Benue State, Mr Kashim Shettima of Borno State, Mr Ben Ayade of Cross River State and Mr Darius Ishaku of Taraba State.
President Buhari will also meet with Nigerians living in Cameroon during the visit.
The President will return to Nigeria on Thursday and will undertake a one-day trip to Benin Republic on Saturday for talks with President Boni Yayi to round-off the diplomatic shuttles to neighbouring countries, which he embarked upon on assumption of office.
The visits are efforts of the Nigerian government to strengthen regional cooperation against terrorism and make it much harder for Boko Haram terrorists to operate across national boundaries.
In his inaugural speech on May 29, 2015, President Buhari made a strong statement against the activities of the Boko Haram sect in the north, promising to end the terror attacks.
But over a thousand persons have been killed in different suicide bomb attacks in the north-east, north-central and north-west regions since President Buhari took over office.
Nigerian troops have raised operations against the terrorist group, chasing them out of some areas they were gaining more grounds.