Buhari Orders Release Of Five Billion Naira Victims Support Fund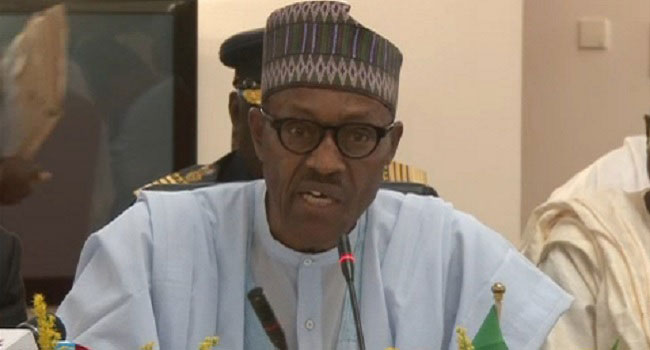 President Muhammadu Buhari has directed the Head of Service of the Federation, Mr Danladi Kifasi, to facilitate the immediate release of the 5 billion naira pledged by the Federal Government in August 2014 for the Victims Support Fund (VSF).
President Buhari gave the directive after receiving a briefing from the Victim Support Fund Presidential Committee, headed by Lt. Gen. Theophilus Danjuma (rtd.) at the Presidential Villa.
General Danjuma had told the President that out of the 55.92 billion naira pledged at the fundraising dinner for the fund in August 2014, 33.54 billion naira was still outstanding, including 5 billion naira from the Federal Government.
He said that the VSF currently has 23.33 billion naira in four bank accounts and that the committee received approval from the immediate past administration to incorporate the fund into a trust fund, to "insulate it from political interference".
General Danjuma urged the President to use his office to persuade all organizations and individuals to honour their pledges to the committee.
The President, asides his support for victims of terrorism, assured General Danjuma and members of the VSF committee that his administration was taking proactive steps to defeat terrorism in the country.
He said that despite the challenge of acquiring much needed strategic equipment and weapons to confront the terrorists, the Nigerian military has recently gained much ground in its effort to defeat and degrade Boko Haram.
He added that the full deployment of the Multi-National Joint Task Force (MNJTF), under the auspices of member-states of Lake Chad Basin Commission, would further boost ongoing military operations against the insurgents.
President Buhari also urged the committee to ensure proper coordination with other government agencies providing support and assistance to victims of terrorism.