Abike Dabiri Sues Diamond Bank, Punch Newspapers For Libel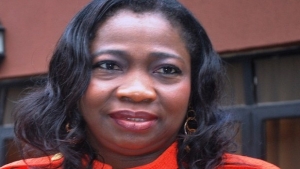 A former member of the House of Representatives, Mrs Abike Dabiri-Erewa, on Thursday filed a libel suit against Diamond bank and The Punch Newspapers.
Mrs Dabiri-Erewa told the Lagos State High Court, Igbosere that the bank and the newspaper wrongfully accused her of owing N122 million.
Diamond Bank on August 4, had published her picture as a Director of Thriller Endeavors, which she claims she has never heard off.
Mrs Dabiri-Erewa is praying the court to compel the bank to publicly apologize and also pay damages running to N500 million.
"It cost me irreparable damage, it has totally embarassed me, i found it very very shocking and i just feel that the best thing to do is to seek legal redress in court.
"My lawyers are demanding for N500 million compensation from Diamond Bank and from The Punch Newspaper for doing that," She said.