WHO Advises Nigeria To Sustain Polio-free Status Till 2017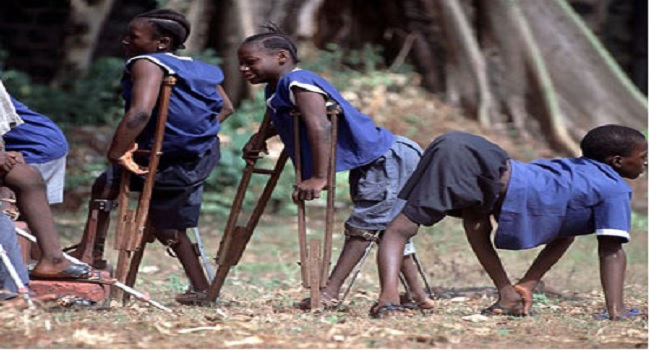 The World Health Organization (WHO) has urged Nigeria to strengthen its routine immunisation in the north-east to avoid a resurgence of polio cases before the country attains a polio-free status in 2017.
WHO Director on Polio Eradication, Mr Hamid Jafari, gave the advice at a meeting to review strategies toward eradicating polio in Nigeria.
According to him, the number of children missed during immunisation in the north-east could be a big challenge standing Nigeria's way to attaining the polio-free status if left unchecked.
Last month, Nigeria marked one year of polio interruption, raising hope that it will soon be removed from the list of endemic countries by WHO.
The meeting had experts and government officials in attendance and it was targeted at reviewing strategies toward eradicating polio completely and attaining the WHO polio-free status by 2017.
In other to achieve this status, UNICEF Country Representative, Jean Gough, also urged the government to sustain the current momentum.
Over seven million children are targeted for immunisation against wild polio virus in 2015.
The Executive Director of the National Primary Healthcare Development Agency, Ado Muhammad and the Chairman of the Expert Review Committee on Polio Eradication, Professor Oyewale Tomori, said the efforts were to ensure that polio was completely eradicated and that Nigeria attained the polio free status from the WHO.
Nigeria, Pakistan and Afghanistan are the three countries that have not been certified polio-free by WHO.
Although Nigeria has interrupted polio transmission for one year, it will need to sustain it till 2017 before WHO would certify it polio-free.