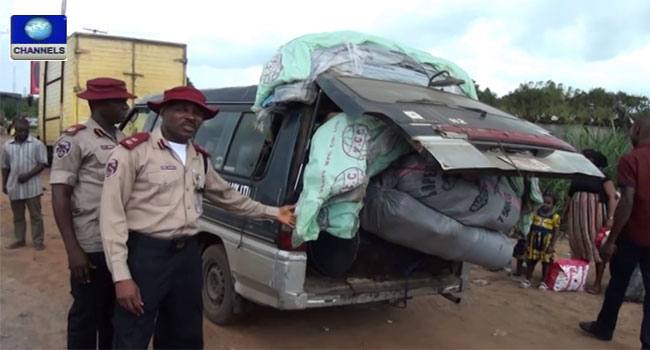 Officials of the Federal Road Safety Corps (FRSC) have apprehended and prosecuted over 130 heavy duty truck drivers for sundry offences against road safety during the phase two of the FRSC 'Operation Scorpion' exercise in Anambra state.
The exercise led by the State Sector Commander, Mr Sunday Ajayi, targets restoration of sanity on roads in which drivers of articulated vehicles, including lorries, trailers, trucks, tankers and low-bed vehicles, are checked, to ensure their strict compliance with traffic standards in driving such big vehicles.
Mr Ajayi noted that some drivers still drive under the influence of alcohol and drugs. He advised transporters, especially fleet operators, to ensure that their safety management department was more effective with keeping a tab on their drivers.
The Anambra State Government has banned commercial motorcycles plying the highways and heavy duty truck supplying petroleum products in the daytime, from the beginning of August.
In reaction, some drivers commended the exercise, advising their colleagues to drive with care.
According to road safety tenets, simple obedience to traffic instructions will go a long way in avoiding road crashes and so motorists, whether drivers of articulated trucks or cars are urged to be conscious of safety, so as to live to drive another day.