UN Security Council Set For Deliberation On Maintaining Peace In Conflict Regions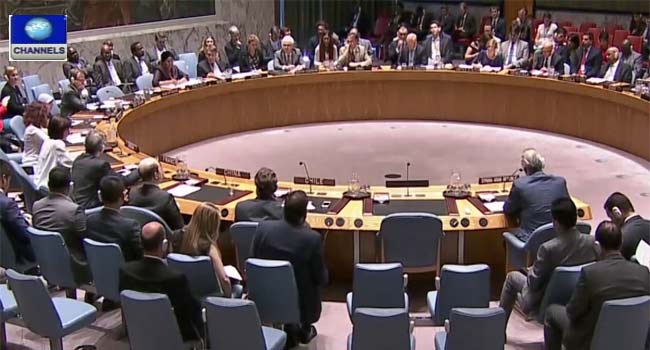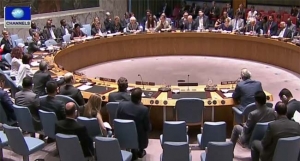 The members of the United Nations Security Council are set for another round of deliberations on maintaining peace in conflict regions around the world.
Nigeria's Permanent Representative to the UN, Professor Joy Ogwu, will lead the council to take decisive steps on the crises in South Sudan and Libya.
Ahead of the discussions, Professor Ogwu will hold talks with the South Sudanese and South African ambassadors in her office.
Channels Television's correspondent, Adesewa Josh, said that the council members were set to receive a report on South Sudan and Libya.
"The UN mission in South Sudan is supposed to release a report on Monday and the council members are also supposed to go through the report the same day," Adesewa said.
There have been series of consultations on whether to end the political crises between the President, Salva Kiir Mayardit and his opponent, Riek Marchar. The council members are trying their best to end the crisis, she said.
Recently, when President Barack Obama visited Africa, there was a meeting held in Ethiopia on what could be done to end the crises especially because of the increasing number of deaths South Sudan, which was becoming condemnable.
There was an overnight meeting between the group Kenyata and the regional council to end the crises.
Professor Ogwu, however,  expressed confidence on the AU and ECOWAS and also stressed the need to ensure that regional organisations can step up when it comes to stemming the tide of violence in Africa.
The Security Council said it might begin to explore sanctions if nothing was done between South Sudan and Libya.