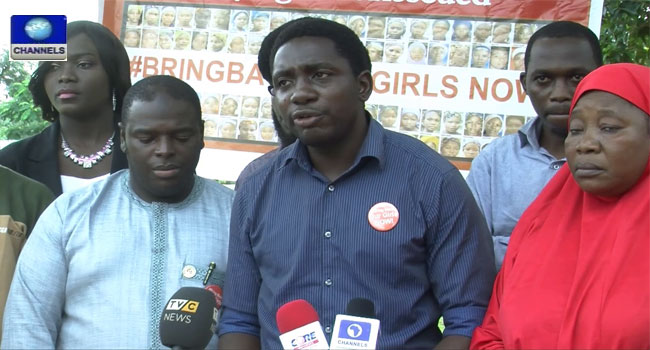 Members of the Bring Back our Girls group in Abuja on Tuesday expressed dissatisfaction with the inability of the government to rescue the over 200 schoolgirls almost five hundred days after their abduction.
The girls were abducted by members of the Boko Haram terrorist group on April 14, 2014 from their school's dormitory in Chibok, Borno State in north-east Nigeria.
Leaders of the group said they have mapped out plans to mark the 500 days of the abduction of the girls.
"Although we have had high level advocacy activities to mark specific milestone dates since the abduction, we had never envisaged that our girls will not be rescued nearly 500 days after their abductions.
"We are extremely saddened as the 500 day mark approaches.
"They, however, hopeful that the girls would be rescued with the directive by President Muhammadu Buhari to the military to end insurgency in the north by December 2015," a spokesman for the group, Sesugh Akume, said.
He said that in the last few weeks, however, the group's hope of the girls rescue was rekindled, with the ultimatum by the President to the military to decimate the Boko Haram terrorists and end insurgency in the north-east region by December.
The group is also hoping to re-engage government officials and human rights organisations with a view to mounting further pressure on the government to rescue the children.