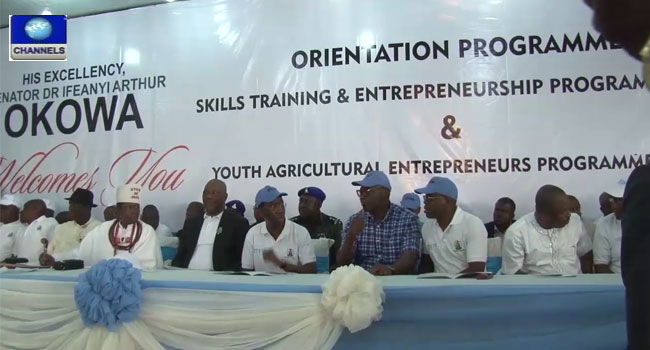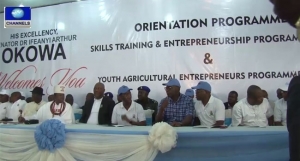 The Delta State government has started training youths in the state on skills and entrepreneurship, agricultural entrepreneurship, production and processing support and development of agro-industries and micro credit.
Governor Ifeanyi Okowa flagged off the training on Wednesday, reiterating that his administration's interest in Micro, Small and Medium Scale Enterprises was because it had the potential to tackle youth unemployment.
Governor Okowa, however, assured the participants that funds had been set aside to ensure that the trainees were adequately catered for, since the programmes had been strategically designed to produce lasting and sustainable prosperity across board.
The Governor, who pointed out that the flag off was a proof that his administration's S.M.A.R.T agenda was on course, stressed that the job and wealth creation were the bedrock of the S.M.A.R.T agenda.
He therefore congratulated the participants at the orientation course, disclosing that more than 70,000 persons applied for the empowerment programme.
Governor Okowa said, the scheme was being executed in phases and that the introduction of this scheme had enabled government to develop a database of the unemployed in the State.
"Our success comes through commitment. The government has provided fully for you to be started up as soon as you are through with the training," the Governor said.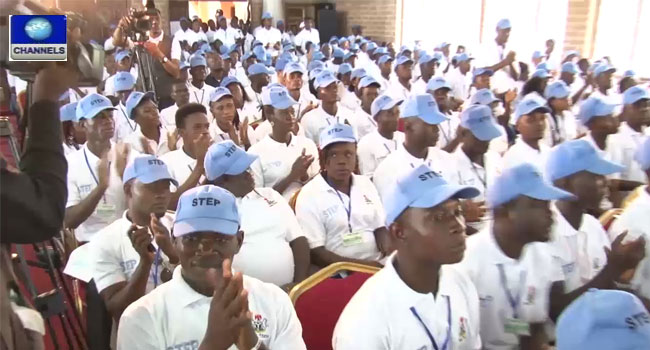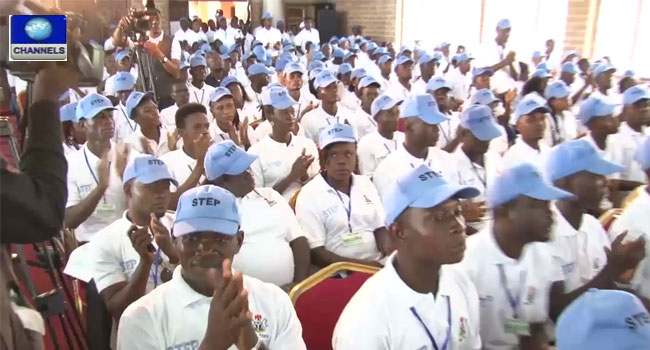 The flag off ceremony was held at the Songhai-Delta, Amukpe in Sapele Local Government Area, with the trainees welcoming the Governor with a guard of honour to show their preparedness for the service ahead of them.
The inauguration was laced with cultural and other skillful display by the trainees.
In an address of welcome, the Commissioner for Economic Planning in the state, Honourable Kingsley Emu, said the participants' spirit was high and assured the Governor that at the end of the day, they would surpass his expectations.
The Chief Job Creation Officer in the state, Professor Eric Eboh, thanked Governor Okowa for initiating such programmes that would make the youths entrepreneurs.
Some of the participants were optimistic that the programme would contribute a great deal to their lives, with one expressing delight that he was called up for a training in electrical installation.