Police Arrest Baby Traffickers, Criminals Involved In Arms Dealing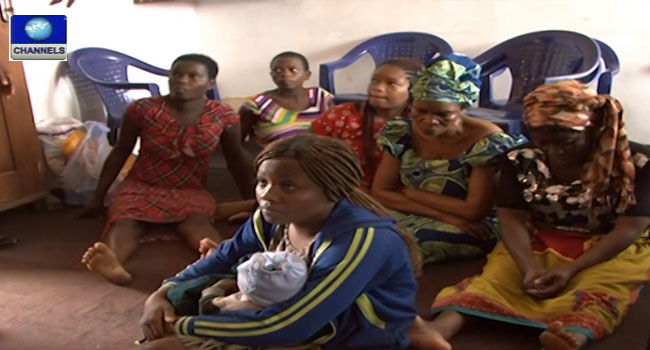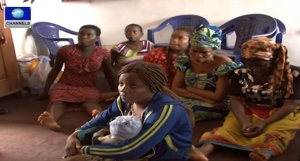 The police have arrested some baby traffickers and criminals involved in arms dealing in Abia State, in south-east Nigeria.
Some women and teenage girls in the age bracket of 16 and 18 years were nabbed by the police for their involvement in stealing, buying and selling of babies under the age of one year.
According to security agencies, a baby was stolen from the mother by one "Ekwutosi", who used one of the teenage girl, disguised as the child's mother, to pave way for her to sell the child to another desperate person who desires a child.
While briefing reporters on Tuesday in Umuahia, the capital of the State, the Commissioner of Police, Joshak Habila, said that the arrests were outcomes of efforts to end criminal activities in the state.
Mr Habila reiterated that security of lives and property would always remain the priority agenda of the command, which he said would not relent in flushing out criminals and those involved in trafficking humans in disguise of adopting children.
He warned that there was no room in the state for thieves and kidnappers and urged residents to be security conscious while observing unknown faces who loiter around residential buildings.
The criminals, who were paraded by the police, were involved in buying and selling of arms, used for their various crimes. Luck ran out on them when the police, through a reliable information, caught up with them.
According to the Police Commissioner, the criminals buy the weapons and use them to kidnap and terrorise innocent citizens.
He advised the public to be security conscious, watchful and also report suspicious persons to the police.
He called on the communities in Abia State to desist from carrying machetes and guns during festivals, as directives had been issued to the Divisional Police Officer to arrest them.