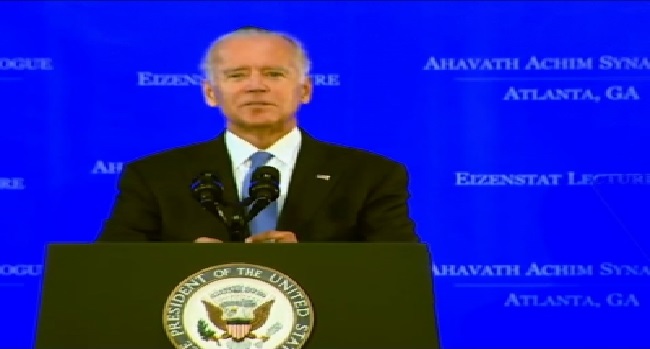 The US Vice-President says he does not know if he has the "emotional energy" to run for President.
Speaking for the first time extensively about a possible run for the Democratic presidential nomination, Mr Joe Biden told an audience at the Ahavath Achuim Synagogue in Atlanta that he was undecided.
The 72-year-old, who lost his son Beau, to cancer earlier this year, added that he was not sure if it would be appropriate for him and his family.
"I will be straightforward with you, the most relevant factor in my decision is whether my family and I have the emotional energy to run", he said.
"Some might think that is not appropriate, but unless I can go to my party and the American people and say I am able to devote my whole heart and my whole soul to this endeavour, it would not be appropriate".
Mr Biden has  been huddling with advisers for weeks to determine whether he will challenge Democratic front-runner Hillary Clinton, who has seen her ratings plummet after her use of a private email server while working as the nation's top diplomat.
Some democrats have urged Mr Biden to run because Mrs Hillary Clinton's campaign appears to be struggling with questions over her use of emails when she was Secretary of State.
Mr Biden failed in his bids for the White House in 1988 and 2008 before becoming President Barack Obama's running mate.